Hi guys! My name is Christine Keller:) Welcome to my crazy journey through life!
I am a child of God and a strong believer of extending Grace & Love. I love being creative and forming new ideas as well as encouraging others to follow their passions!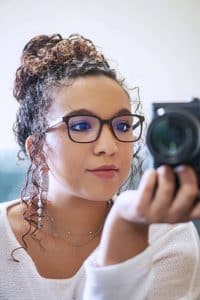 I enjoy coming up with new ways to Photograph life, God's creation, & create new Designs! I started this blog to share my journey as a Photographer, Photographic Editor, Advanced Coffee drinker, & Full-Time College student! I hope to share some of the skills I've learned over the years relating to Photography & Life in general. My Photography journey began around 7 years ago and videography about 5-6 years ago although in general, I prefer photography. I hope to inspire someone in their photography journey and encourage them to pick up their camera and go take pictures!
Now a little about my personal life:) I am 20 years old, born & raised in Wasilla, Alaska, and currently living in Wisconsin. I am attending Southern New Hampshire University Online in pursuit of a Bachelor's in Photography. Although I do miss meeting new people in a classroom, going the online route has been the best decision for me. Around 6 years ago I was diagnosed with Hashimoto's & Hypothyroidism, a few years later I was also diagnosed with IBS (Irritated Bowel Syndrome) and yes it's as unpleasant as it sounds. But throughout the years I've learned how to manage it and go about my life no different than before:) Though one of the bonuses of doing college online is I have more control over my diet plan and I'm able to cook all my own meals making for fewer slip-ups and reactions!
When I am not planning a shoot, taking photos, or creating new designs, you can find me procrastinating homework by; playing piano, enjoying my third or fourth cup of coffee of the day while reading a good book, meal prepping, or going through old dance choreography in my head!
Thanks for stopping by & feel free to stay a while;) Make sure to subscribe to cjoykeller.com and get all the latest details!
You can also tag along on this journey by following me on Social Media!
16Behold, I am sending you out as sheep in the midst of wolves, so be wise as serpents and innocent as doves. Matthew 10:16